191st Bhadrotsava was celebrated at Sadharan Brahmo Samaj from 22nd August 2019 to 25th August 2019.
On 4th Bhadra 1426, 22nd August 2019, Thursday at 6.00 pm Kirtan was, Conducted by Sri Supratim Chakravarty after that Divine Service was conducted by Smt. Jayasree Bhattachayra, and Hymns were sung by various persons conducted by Sri Kaushik De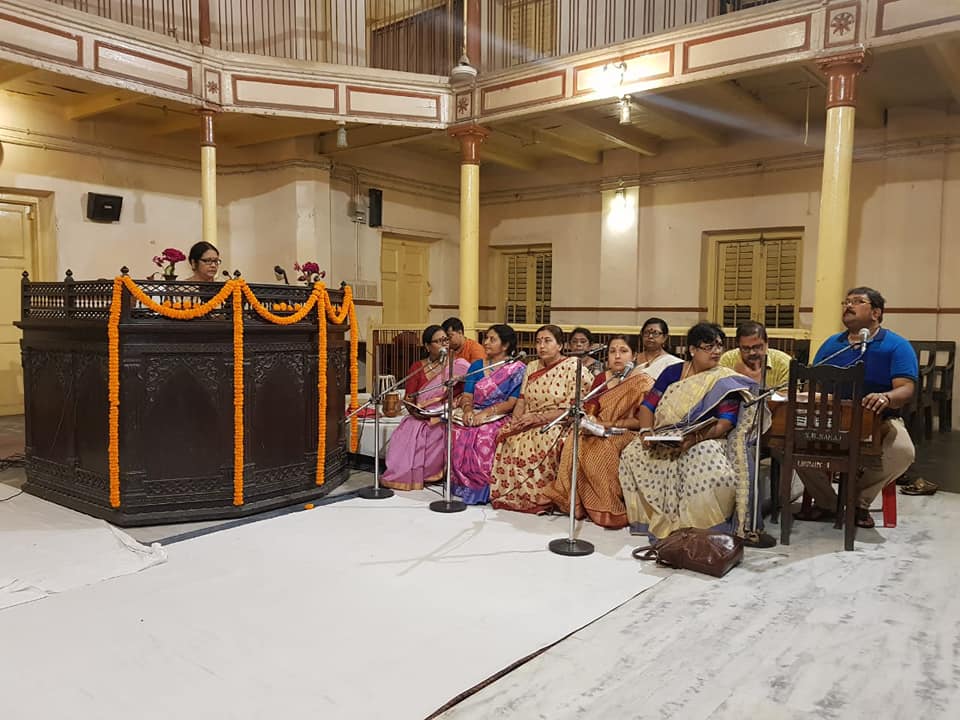 On 5th Bhadra 1426, 23rd August 2019, Friday at 3.30 pm Exhibition of Brahmo Samaj Mahila Bhavan was inaugurated. At 6.30 pma lecture mmeting on Ananda Mohon Bose was organized. Sri Pradip Hom Chowdhury and Sri Sandip Datta spoke on life and works of Ananda Mohan Bose. Sri Pradip Hom Chowdhury shared his own experience while he spent his student life in Maymansing, hometown of Ananda Mohan Bose. Sri Sandip Datta narrated Ananda Mohan Bose's contribution in Education and Indian Nationalism.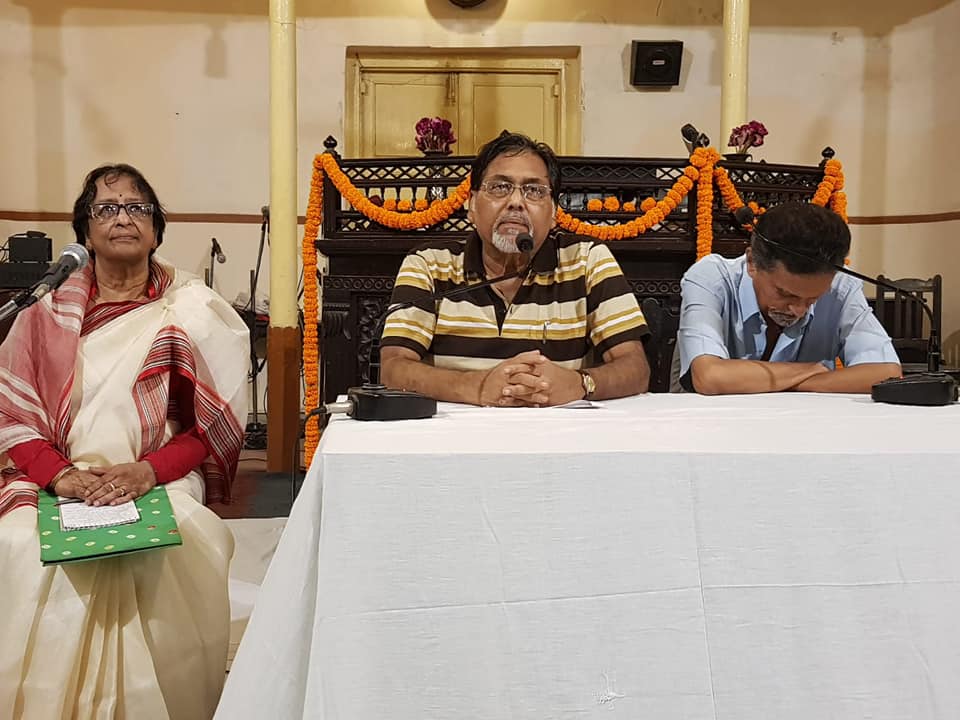 On 6th Bhadra 1426, 24th August 2019, Saturday the day of celebrating Anniversary of the Foundation of Brahmo Samaj. At 6.00 pm Kirtan was conducted by Sri Kaushik De, at 6.30 pm Divine Service was conducted by Sri Amit Das and Hymns were sung by Sri Debasish Roychowdhury , Smt Rohini Roychowdhury and Sri Saikat Sekhareswar Roy. In the end Sri Amit Das announced from the pulpit the completion of repairing of the prayer hall flooring work and the corrected reprint of 16th edition of the Brahmasangeet, he further announced that efforts are being made to release the 17th edition of Brahmasangeet during the 190th Maghotsava.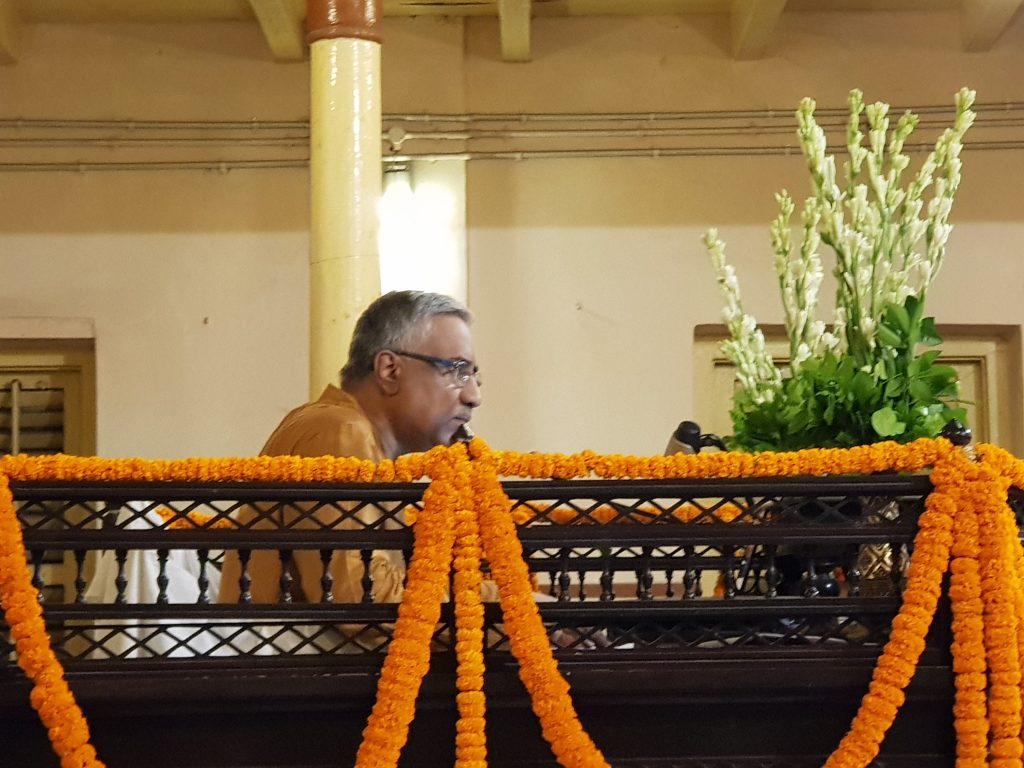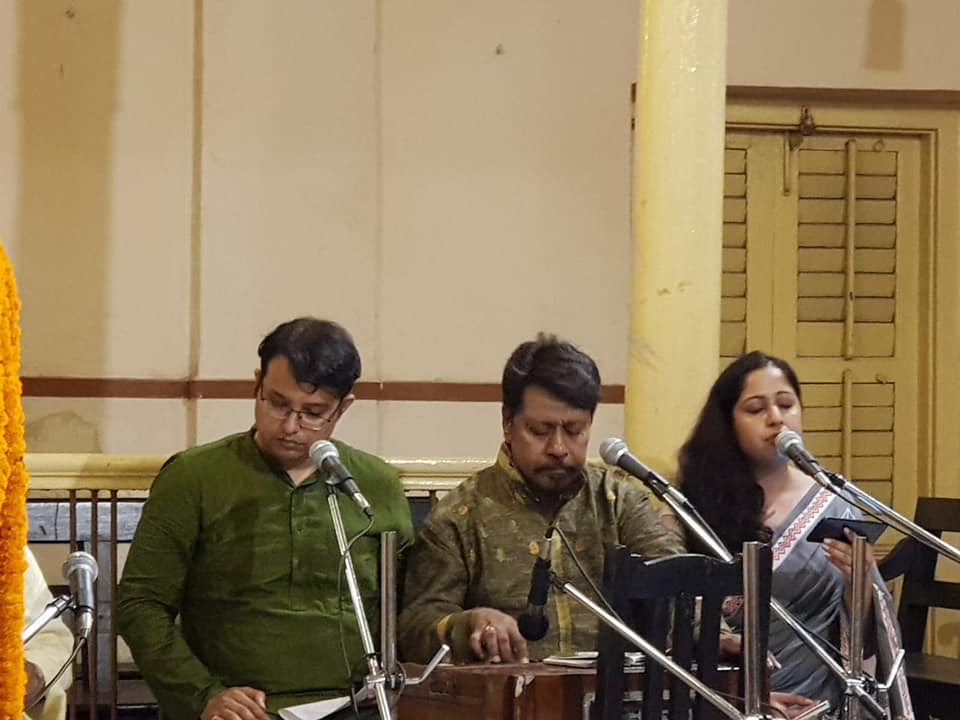 On 7th Bhadra 1426, 25th August 2019, Sunday at 6.00 pm Divine Service was conducted by Smt. Sutapa Roy Chowdhury and Hymns were sung by Sri Romil Mazumdar. At 6.45 pm a Musical programme, "Atul Praseder Gaan" was organized. A number of songs written by Atul Prasad Sen were sung by Smt. Madhura Bhattacharya and Sri Aniruddha Sinha.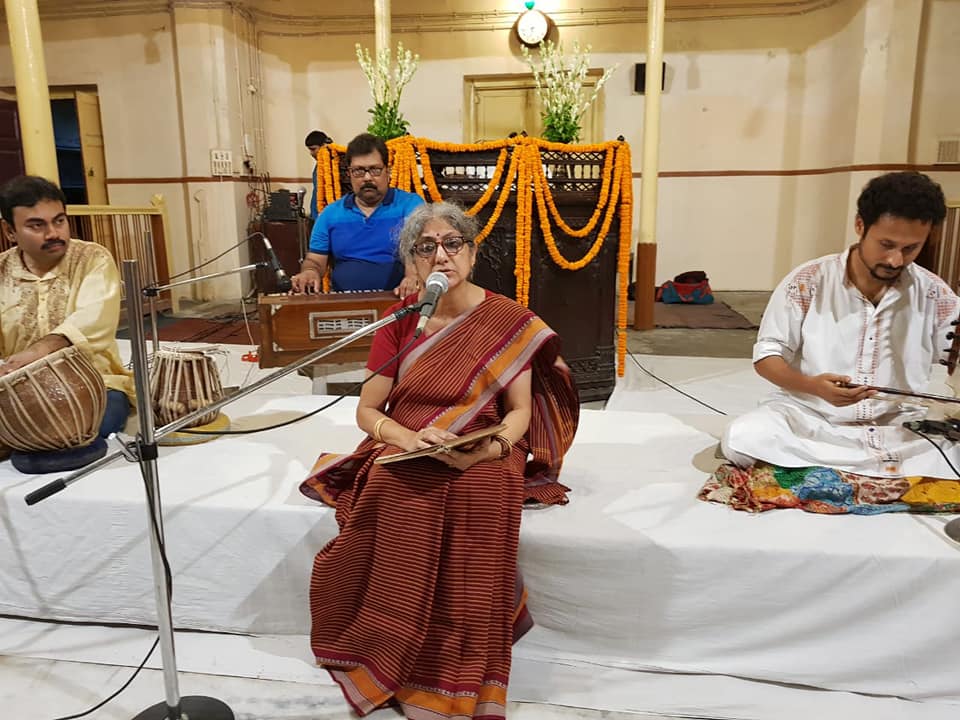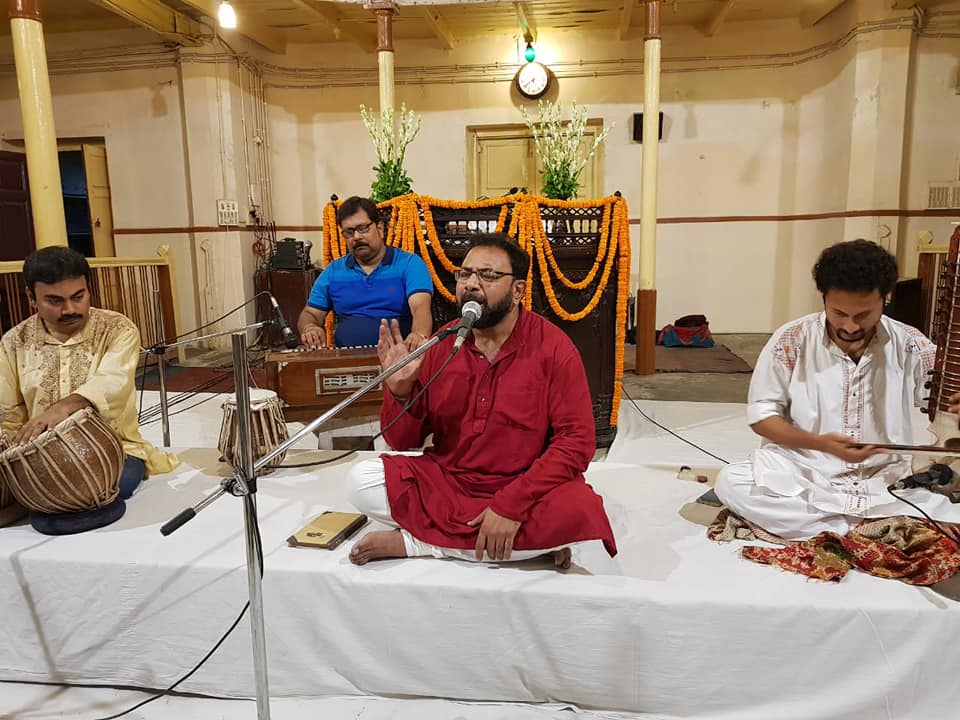 ---
Bhawanipur Brahmo Samaj (Paddmapukur)
On 9th September, 2019 a programme was organised to observe 147th Birthday of Sarala Devi. Devine Service was rendered by Sri Arindrajit Saha. An essay on Life and works of Sarala Devi were read out and discussed. Songs like "Joy Jug Alokmoy…" and "Atiob Gourab bahini.." written by Sarala Devi were sung. The program was concluded with the song "Anandaloke Mongolalike…". Following persons were participated in the programme: Smt. Kamalika Bandopadhyay, Smt. Sarbani Roy, Sri Tathagata Sen, Sri Subhasish Bandopadhyay and Sri Arindrajit Saha.
Bhadro Utsav at Balasore Brahmo Samaj
Balasore Utkal Navavidhan Brahmo Samaj organised Bhadroutsav on Friday, 23.08.2019 at their Samaj Mandir at Maliram Saha Street, Suelpur, Balasore – 756003.
The programme started at about 1100 hours. After a short inaugural speech delivered by Shri Jitendra Kar, Secretary of the Samaj, the Balasore Brahmo Samaj Congregation rendered Kirtan. There after the divine service was conducted by Shri Amarendra Kar. The hymns were rendered both by the Balasore Brahmo Samaj Congregation and the devotees came from Kolkata. The combined group of hymn singers consisted of the following: Jitendra Kar, Biswaranjan Panda, Sudhir Chandra Das, Dipti Panda, Swapna Kar, Supratim Chakraborty, Elora Chakraborty & Dr. Sudakshina Kundu Mookerjee.
Panchanan Tarai and Kuna Behera assisted the choir by playing khol/Tabla and Panchanan Tarai & Supratim Chakraborty assisted the choir by playing Harmonium. After the programme was over, all devotees took part in community lunch.
Domestic News
Arjun Das, son of late Srish Chandra Das & Late Amita Das of Sealdah, expired on 9th August, 2019 at the age of 73 years. He had retired from city college (Main), Kolkata as Head of English Department. Shri Sheel Bhadra Das, son of Late Arjun Das organised a divine service on 23rd August, 2019 at Sadhanashram, Kolkata in memory of his father. Shri Tapabrata Brahmachari acted as the minister in the said programme and hymns were rendered by Smt. Tania Ghosh & Smt. Sukla Sengupta. A short life sketch of Late Arjun Das was read out by Smt. Monami Nag. Shri Asit Kumar Das paid tributes to the departed soul of late Arjun Das.